For more than 50 years, Corlears School has been a place for little kids to grow big values. By teaching subjects like literacy, math, and science alongside identity and social justice, we are empowering generations of values-driven children to grow into compassionate citizens.
You — the parents, caregivers, family members, and alumni — are an integral part of sustaining this vibrant and intentional school for young children. Year after year, it is because of you that we are able to continue providing excellent educational experiences, enriching classroom environments, and numerous engagement opportunities.
Corlears is a small school, but our community has a big heart — and many ways to get involved. We invite you to explore these opportunities and find something that speaks to you and works best for your family!
Why Choose Seedlings at Corlears?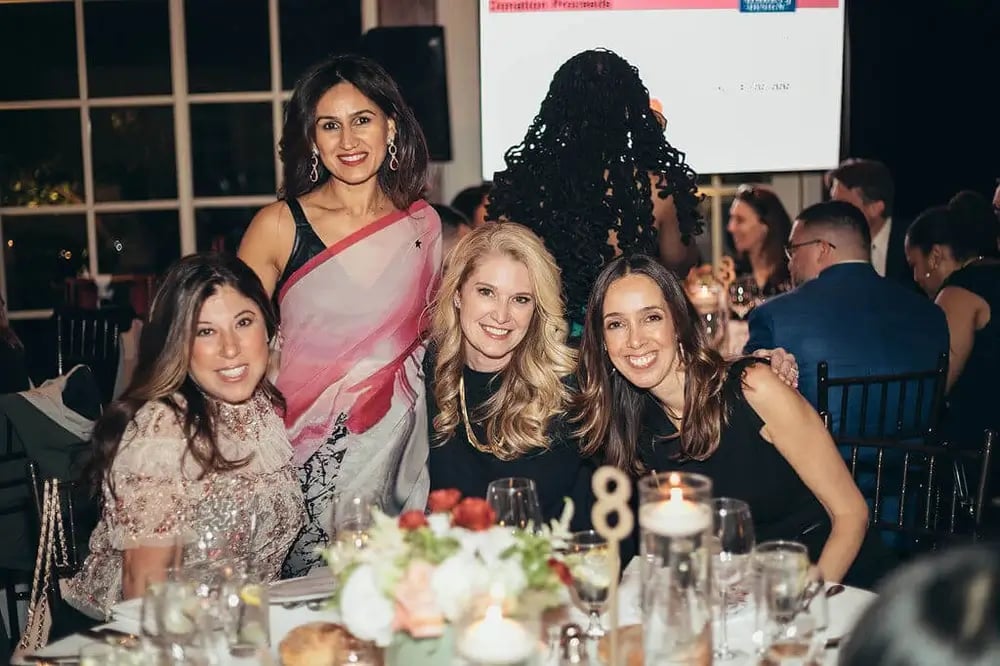 Volunteering at Corlears
There are lots of ways for community members to get involved by volunteering their time!
Your efforts will:
Strengthen the school's programs and mission of compassion and respect
Directly impact students and families within our community and the global community
Help build the environment our children need to thrive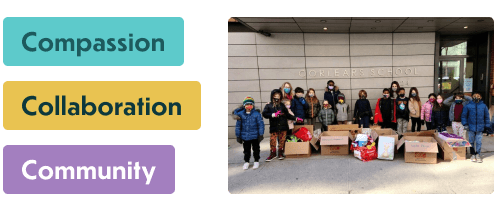 Volunteer opportunities include but are not limited to:
Families Association (FA): Help build a collaborative culture in the Corlears community. Impact the learning experience for all students. Create caregiver leadership and help out with events.
Admissions ambassadors: Share your excitement for Corlears with prospective families at organized admissions events and throughout the admissions season. Expand the school's reach within the community at large. Mentor new families.
Class representatives: Corlears class reps serve as spirited ambassadors facilitating a sense of classroom community. Help caregivers in your child's class stay informed and involved. Help new families learn the ropes and support all parents during moving-up years.
POSOC (Parent of Students of Color): Build a community for our families and students of color within the full spectrum of life and activities at the Corlears School. Promote an atmosphere of academic achievement, mutual respect, acceptance, celebration, and empowerment for our students of color.
Why Choose Seedlings at Corlears?
Sign Up to Volunteer
Interested in volunteering your time? Click the button and fill out the brief form to let us know your general availability and what opportunities you're interested in. Thank you for your support!
Why Choose Seedlings at Corlears?
Gifts to Corlears School's Annual Fund have an immediate impact, providing support to the school's operating budget for the year.

Each year, we call on our families, alumni, and friends to contribute to the Annual Fund. Like at most independent schools, tuition and other earned income only cover a fraction of the cost of running our school, so we fundraise to help close the gap.
Yet unlike at many independent schools, when you donate to the Annual Fund, you're helping to forward a bold new vision for what independent school education can be.
We make strides every year in our mission to not only strengthen our school program, but to grow Corlears into a more inclusive, equitable, and accessible place for all children and their families — breaking out of the traditional private school model.

If you are able to give to the Annual Fund, we encourage you to make a donation that feels comfortable for your family. Every dollar has a lasting impact — not just on your students attending Corlears today, but on all children who come through our doors.
Why Choose Seedlings at Corlears?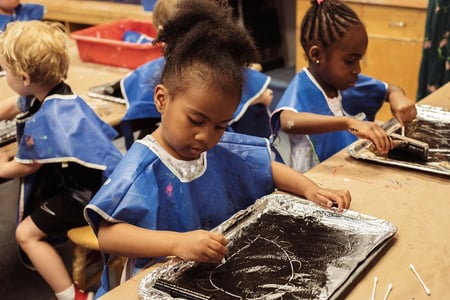 Corlears School is a public charity under Code Section 509 (a)(I) and exempt from Federal income tax per Section 501 (c)(3) of the Internal Revenue Code. EIN # 13-5653140. All gifts are tax-deductible to the extent allowable by law.
When you give to Corlears School's Annual Fund, your gift will work in tandem with tuition dollars to:
Bolster classroom materials budgets, giving teachers the flexibility to refresh spaces and adapt learning experiences based on student interest and need.
Support a shift away from the traditional financial aid model and instead implement equitable tuition level-setting for every family through our Tuition Equity and Accessibility Model (TEAM).
Design a budget that allows us to fortify and make improvements to our school building and yard space.
Run Learn. Play. Grow., our free Saturday programming initiative that is open to any child and family in New York City — enrolled at Corlears or not, changing the conversation around who has access to private schools.
Maintain a high level of faculty expertise, both through professional development opportunities as well as hiring more experts to bring the latest practices in social and emotional learning, antiracism, math, literacy, and more under our roof.
ACH (electronic check): Click here to give via bank transfer.
Donor-advised fund: Follow this link to recommend a gift from your financial institution.
Gifts via credit card, Apple Pay, or Google Pay: Click the "Make a Donation" button.
Annual Fund FAQ
What is the Annual Fund?
The Annual Fund is a yearly campaign that completes our annual operating budget. The Annual Fund supports the gap between the cost of tuition and the actual expense of educating each student — roughly $4,000 for each Corlears student. The Annual Fund provides the support we need to expand the breadth and depth of our curriculum, attract and retain faculty while maintaining our commitment to low student-to-teacher ratios, sustain the operation and maintenance of exceptional facilities, and augment our commitment to equity and inclusion through initiatives including the Tuition Equity and Accessibility Model (TEAM) and Learn. Play. Grow.
Why should we support the Annual Fund when we already pay tuition?
At Corlears, as at most independent schools, tuition and other earned income cover only a portion of the cost of educating each student, with the remainder made up by fundraising. Annually Corlears must bridge the gap between tuition and the full cost of a comprehensive education. The current gap is approximately $4,000 for each Corlears student.

But more than that, the Annual Fund helps Corlears to grow from its roots. Every gift above the cost of the gap funds the aspirational projects that make us better. An increased gift to the Annual Fund helps us to:

Provide professional development services for our teachers so they can continue to learn and grow every day.
Support a shift away from the traditional financial aid model and instead implement equitable tuition level-setting for every family through our Tuition Equity and Accessibility Model (TEAM). This helps create a community of learners from the broadest range of backgrounds and ensures that children, regardless of their families' financial resources to pay maximum tuition, will have the opportunity to attend Corlears.
Support social justice work and anti-bias education training for faculty and staff; supporting more effective classroom teaching and community building.
Who is being asked to participate in the Annual Fund?
All of our parents, trustees, alumni parents, alumni, faculty and staff are being asked to participate — our whole community! Our goal is 100% community participation because when we all participate, the community grows stronger, the annual benefits us all and we all live the mission.
If I can't make a large gift, does a small gift really make a difference?
Yes! We need and value every gift, regardless of the size. It's important for us that everyone chips in, and over the past couple of years, many of our donors gave $500 or less, which equated to tens of thousands of dollars.
How much should I donate to the Annual Fund?
Annual Fund gifts to Corlears range in size from below $500, all the way up to $50,000.

Every gift matters and makes a difference. We ask families to make a gift that is commensurate with both their financial capacity and desire to have an impact.
Are Annual Fund donations tax-deductible?
Corlears is a nonprofit 501(c)(3) organization. Unlike tuition fees, all contributions to the Annual Fund are deductible pursuant to the prevailing tax laws. All donors to the Annual Fund will receive a letter noting their gift amount, date of gift, and the disclosure that no goods or services were provided.

Thank you for being part of the journey, and for believing in our school made just for young children.
If you have any questions or would like to discuss contributing, please connect with the team at development@corlearsschool.org.