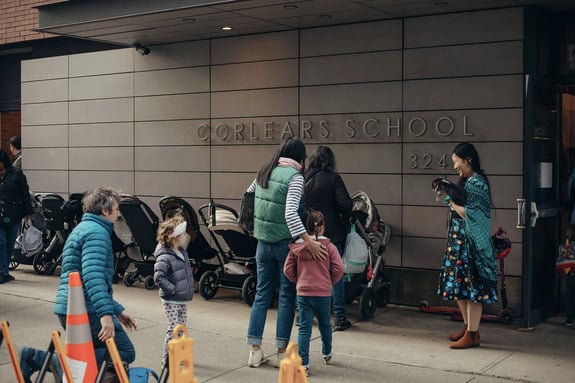 Parent Reviews and Testimonials
See what our families have to say about Corlears School.
"I really appreciate the intimacy and particular attention to individual student's needs."
—Corlears Parent
"
Absolutely loving the fit between the school's values and our family.
Our kiddo is being met and challenged at appropriate levels for who she is at her age."
"Amazing community, wonderful teachers, administration and staff, social justice curriculum,
strong and engaging curriculum that inspires kids to learn and love going to school.
"
"Corlears is a warm, special environment that's hard to find in type-A NYC.
If you want a kid who feels happy and secure and confident, then this is the school for you.
"
"Strong community, small school, unpretentious environment, great teachers, and instills a joy for learning and entering the building each and every day."
"The intimate setting of the school feels like a close-knit community. My daughter is extremely happy with the teachers and friends that she has made. Corlears students are confident, happy, critical thinkers that will make their mark on the world."
"Corlears is more than a school, it's a community of family and friends that considers equity and inclusion as core pieces to learning and or the exchange of ideas and information. It has provided both my children with academic readiness, an understanding of collective responsibility and the confidence to share and welcome solutions for "why."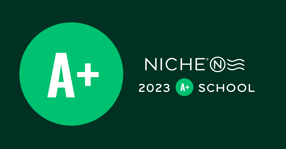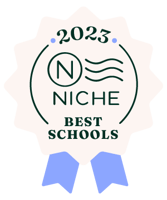 "My wife and I could not have been happier with the education our two daughters got at Corlears. They emerged as thinkers who love learning and even school itself (though they would never admit it). Corlears met each where they were at and maximized potential. They emerged confident and collaborative and went seamlessly into ongoing NYC private schools. They are now both admitted to their respective first choice colleges (UCLA and Northwestern). We would recommend Corlears unreservedly - it offers the highest quality community and education!"
"Corlears is a gem of a school that I would highly recommend to parents looking for a school that provides an excellent education in a nurturing environment. Both my sons graduated from Corlears, the last recently. Their transitions to their next more traditional schools were seamless. They have excelled both academically and socially. We attribute this to Corlears. Corlears teachers met my sons were they were, helping them become curious learners, excellent problem solvers and independent thinkers. Along the way, they developed deep connections to their teachers and classmates. Both have maintained their Corlears friendships. As parents, we found the Corlears community, welcoming, fun and supportive. Based on years of personal experience, we can attest that Corlears graduates get into excellent schools and excel in them."
"Our son has been a student at Corlears since the 2s program. We could not be happier at the education he's received and the unique perspective he's developed about the world.
On the academic side, Corlears has helped grow and nurture our son into a smart, well-balanced and engaged kid. He's been academically challenged in a way that has brought out a passion for education and learning well beyond our expectations. As he starts the last part if his education, he's well prepared for the next step in his education and poised for a top middle school.
The social justice oriented curriculum has prepared him well to understand and discuss current events. His understanding of what has transpired in the last 6 months is incredible. We feel very lucky he had the foundation of understanding and ability to process the reality of the world today as it changes.
Also, he's a fun kid and that's important. He's a serious student and engaged in the word, but not in a way that is burdensome."
"Our children have thrived at Corlears. Since the school only serves elementary ages there is a real purity there. Our children have become such confident learners and now are real leaders. The academic program is very thoughtful and the teachers are well trained. For example, since they are so focused on how to teach just these ages, the math curriculum is very strong. The literacy program is also great. Corlears has a very diverse community and has been talking about Diversity, Equity, and Inclusion forever. Our children have been versed in these issues since pre-K and as parents we have participated in a number of DEI events. Corlears takes a multi-disciplinary approach to "studies" students tackle each semester. During "culmination" classes present all they have learned in a study, which spans literature, history, social justice, technology, and even math. The outplacement program is excellent. Corlears graduates go on to really great schools. It really is a delightful place."
"We absolutely love Corlears. Our children are thrilled to go to school every day, and they are learning and growing so much! It is amazing how well the school balances academic rigor with a progressive method of teaching, to ensure the kids all love learning and therefore are even more likely to achieve academic success. The faculty are gifted and incredibly invested in all of the children/families. Social justice has been a key part of the school's mission since inception and continues to be a focus; the school doesn't just pay lip service to diversity, it is a true core value of both the school and the community. Even throughout the pandemic, the school has provided programming and resources as well as constant communication to all families, and managed to open full-time in-person in September while simultaneously providing a virtual program for families that couldn't attend in person. We cannot say enough good things about this wonderful place!!"
Would you like to submit a testimonial about your family's experience learning, playing, and growing at Corlears? We'd love to read it! Please email communications@corlearsschool.org with your submission.
Connect with Admissions
Have questions? Our admissions team would be happy to help. Connect with the team anytime at admissions@corlearsschool.org, or click the button to subscribe for more information.