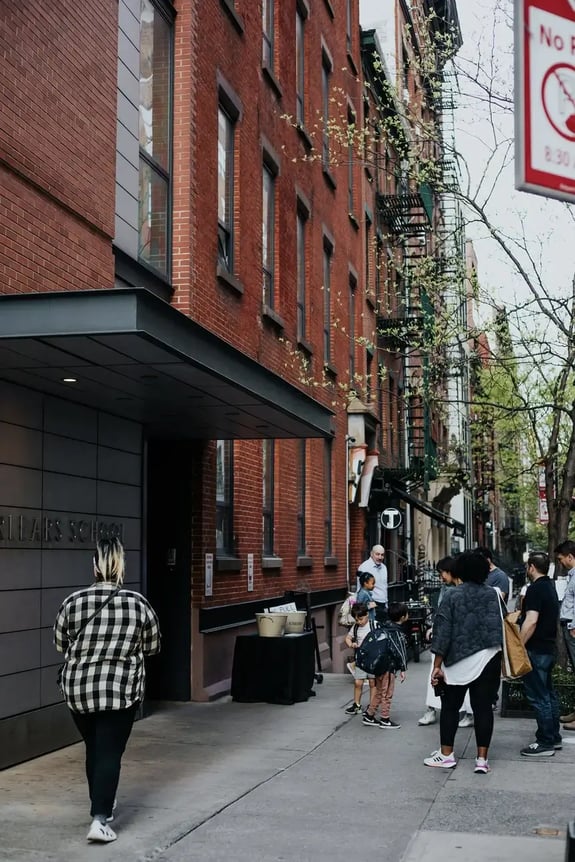 Welcome to Corlears
Read letters of welcome from Head of School David Egolf and Assistant Head of School Mansi Vasa.
Why Choose Seedlings at Corlears?
Meet Head of School David Egolf
Welcome to Corlears School, a school for young children with a mission and purpose that extends well beyond our walls. Corlears is a diverse, challenging, warm, and dynamic school focused on what toddlers through fifth graders need to learn, play, and grow together.
Our school is a beautiful space filled with the sounds of joyful children who are engaged with each other in meaningful ways, and curious about the community in which they live. Corlears School's innovative approach to tuition-setting and commitment to diversity have helped us to establish a community that is truly unique in NYC independent schools.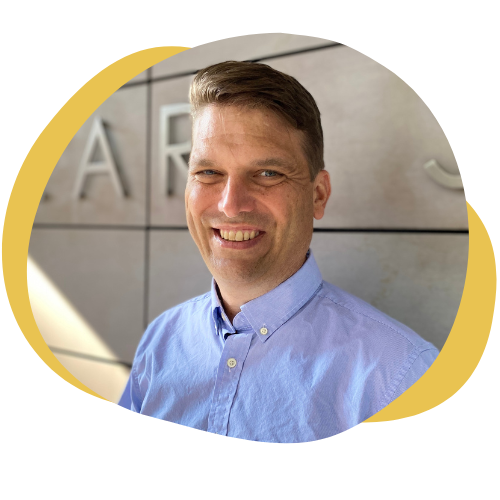 We keep our focus where it belongs — on the young children we serve — and we've simultaneously created opportunities for a continuous educational journey through middle and high school via our automatic enrollment transfer partnership with The Calhoun School, our highly successful outplacement program, and the priority ranking all graduates receive into District 2 public schools.
Come visit us, and see the magic of a uniquely diverse, exceptional school designed for young children.
Sincerely,
David Egolf
Head of School
Meet Assistant Head of School Mansi Vasa
Welcome to Corlears School! I first learned of Corlears School from a fellow educator who spoke passionately about the faculty at Corlears and their commitment to anti-bias education and social justice activism with young children. This passion is what drew me to join the school community as the inaugural Director of Equity, Inclusion and Community Life and what continues to inspire me to lead as Assistant Head of School.
Walking into Corlears School is among my favorite parts of the day! The joy, love and vibrancy of the school community creates a sense of belonging from the moment I arrive, and only gets stronger as I walk floor to floor.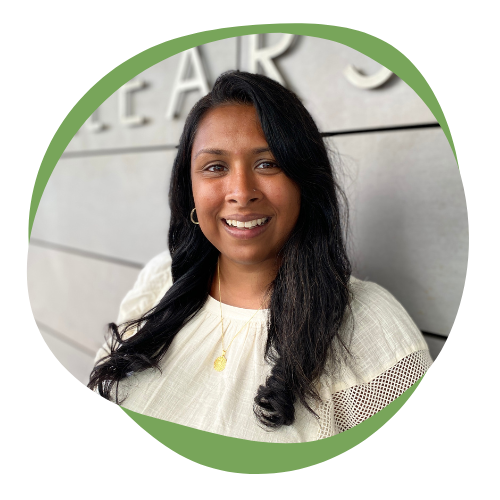 In our Roots and Seedlings programs, our Early Childhood educators are attuned to the needs of each child and family, inviting caregivers to participate in a gentle separation process as young children gradually adjust to classroom life and develop the courage to join a classroom community. At this young age, children are invited to explore their sense of self and identity. As they develop language, they begin to talk about themselves and their families, celebrating the diversity of their lived experiences. By PreK, children are naturally exploring the intersections of various social identifiers, including gender, ability, and ethnicity in their peer relationships, and our educators are trained to observe, listen, and pose questions that further their inquiries through a lens of empathy and fairness. PreK students branch out of their classroom to explore the people and places in the vibrant neighborhood of Chelsea, as a foundation for future learning experiences in the Elementary years.
As children form a cohort and grow through the Elementary program together, classrooms are safe spaces for the tight-knit school family. A child's positive sense of self evolves through inquiry studies that ask essential questions about equity and access as it relates to community, school, neighborhoods, jobs, daily life, resources, and what citizens can do. By third grade, children are reflecting on life long ago and considering how New York City has changed over time, through the historical lens of government, economics, geography, and culture — and the social justice lens of identity, diversity, justice, and action. Fourth graders expand upon the history of immigration by uncovering and amplifying untold stories, and fifth graders culminate their years at Corlears by examining power in the development of civilizations and the retelling of history. Social justice meetings focus on unpacking stereotypes, challenging biases, and raising awareness as a precursor for taking action to make change.
Corlears graduates step out into the world as responsible citizens with a growth mindset, a curiosity about the world, and the responsibility to act courageously in service to their values, to co-create a world they wish to live in. All the while, the unwavering dedication of faculty, families, administrators and school leaders are aligned towards living our mission to build a foundation of compassion, critical thinking, imagination and leadership that cultivates joy and confidence. What a beloved community to be a part of!
With joy,
Mansi Vasa
Assistant Head of School and Director of Equity and Inclusion
Connect with Admissions
Interested in enrolling your child at Corlears School? Connect with the team anytime at admissions@corlearsschool.org, or subscribe for more information about our school programs.