Program Overview
The Roots toddler program focuses on the growth of toddlers who are building confidence within new environments. By relying on grown-ups beyond their own family members to meet their needs, toddlers form trusting relationships with their teachers and develop the courage to take play-based leaps beyond their comfort zone. In tandem, toddlers will build security to play with others and develop a sense of belonging to a community. This gentle approach paves the way for healthy separation from the child's primary caregiver and influences their capacity to build friendships with peers.
The main goals of our Roots class are for your child to feel a sense of comfort, belonging, and independence in their first school environment. The curriculum is rooted in the experience of separating from a loved one and attaching to the classroom teacher. Class begins at 90 minutes, with caregivers working alongside their child and the classroom teacher.
Gradually, caregivers phase out of the classroom space entirely, and students are to confidently stay for the duration of a lengthened drop-off class.
Our class, also called "Gentle Separation," ensures toddlers ages 16–24 months get a strong start in key developmental areas by:
Promoting learning through the art of play, in spaces designed intentionally for them
Creating experiences for children to exercise their natural sense of wonderment within safe, nurturing environments
Focusing on the power of relationships with peers and benefits of socialization outside of the home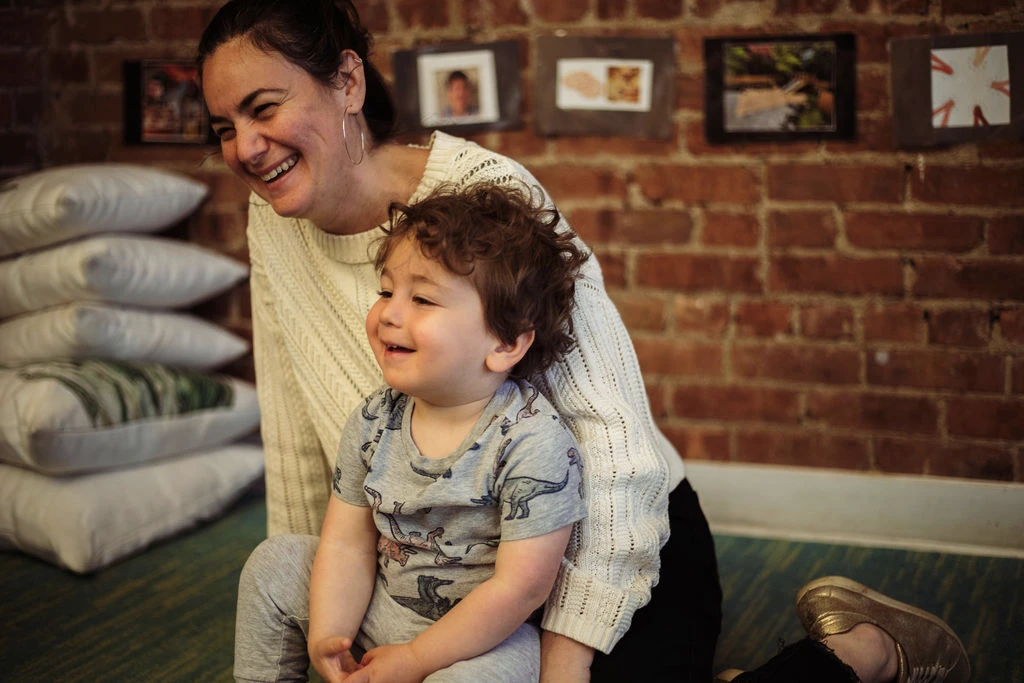 Why Choose Seedlings at Corlears?
How to Apply to Roots
By enrolling your child in the Roots program, your family is joining a school community dedicated to the education of young children. Start your child's school journey at Corlears by filling out the Roots application.
Have questions? Schedule a call with Admissions Director Meredith Orloff.
Why Choose Corlears?
Our deliberate and constructed curriculum is developmentally driven and designed to foster independence, responsibility, and self-advocacy. Parents and caregivers are supported by our child development-focused educators, compassionately guiding toddlers as they form healthy new attachments.
Toddlers in our Roots classes learn skills related to language, math, science, art, and daily living, while also enhancing fine, gross motor, and sensory development. Every child in our Roots program will have the opportunity to engage in hands-on learning activities, including:
Physical: Climbing play structures in the yard, running outdoors, jumping, hopping, riding a bike, throwing a ball, dancing, playing in the gym.
Language, literacy and linguistics: Singing songs, storytelling, rhyming, being read to, writing, drawing.
Mathematical and scientific thinking: Playing with manipulatives like puzzles, building blocks, play kitchen, counting objects, measuring and comparing sizes, shapes, height and length.
Social-dramatic play: Responding to and interacting with peers, teachers, and caregivers as they reenact lived experiences and engage in imaginative, dramatic play areas.
Sensory: Playing with textured objects like sand, water, paint, clay, fabric, and soft climbing structures.
Corlears School's Early Childhood Philosophy
"Early childhood education is of utmost importance to the foundational construct of growth, learning and achievement for the youngest of learners. Educational opportunities for the burgeoning child represent a critical cornerstone at which every encounter, engagement, and experience holds meaning and significance.

"Our youngest of children enter the world motivated by interest, emotion, and curiosity. Children are eager to engage — with others and the environment — to contemplate and consider, as well as create and experiment. It is these same characteristics that manifest for the ever-inquisitive child as an abundance of knowledge, skill sets, attitudes, and responsiveness as they develop and prosper. This is the result of cultivating intentional, motivational, and meaningful learning activities where children can thrive, learn, and grow, which paves the pathway to lifelong achievement and educational success."
Inside the Roots Classroom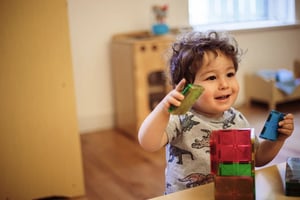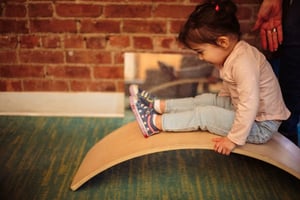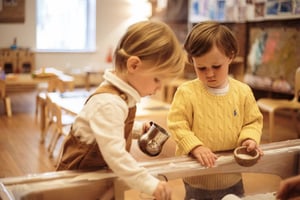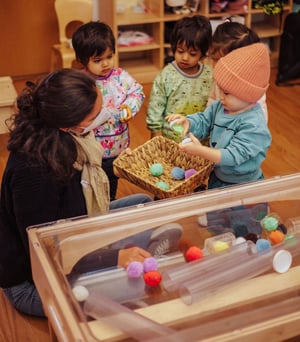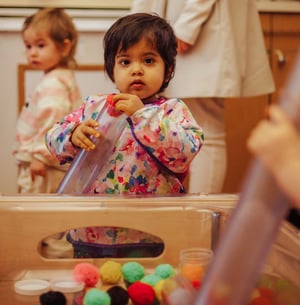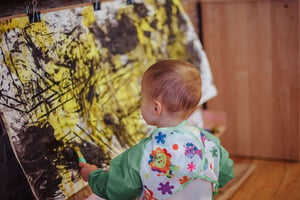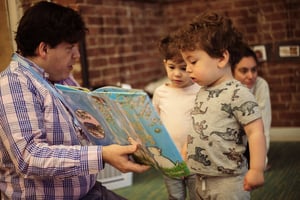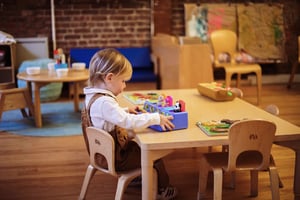 2-Day Gentle Separation (T/Th)
$10,500
3-Day Gentle Separation (M/W/F)
$15,000

RELATED POSTS
From the Blog
Parents have questions, Corlears has answers! Discover articles, videos, and other resources about early childhood and early years education, plus news and updates from inside Corlears and our wider community.
Connect with Admissions
Have questions? Our admissions team would be happy to help. Connect with the team anytime at admissions@corlearsschool.org, or click the button to subscribe for more information.