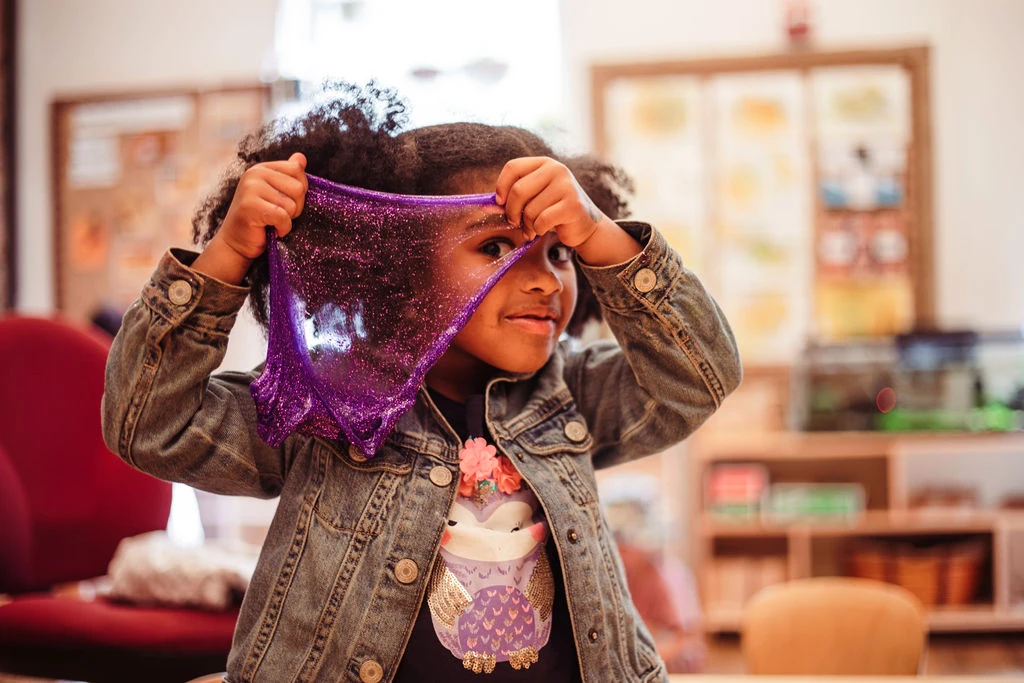 PreK
The preschool program at Corlears School empowers 4-year-olds to become even greater participants in their learning and school community.
Program Overview
The 4-year-olds enrolled in PreK at Corlears School are positioned to ask questions and think deeply about one another and the world. Literacy, math, art, and science are often woven throughout classroom investigations.

The PreK classrooms invite an emergent curriculum, one that evolves based on student curiosity. Thanks to this responsive teaching style, children's natural curiosities are sparked. They have the chance to engage in language, numeracy, and scientific concepts more deeply. The children's intellectual and social development is enhanced through experiences. They work with the classroom community to hypothesize, question, explore, and problem-solve.
Children in our PreK program have the opportunity to:
Learn through a variety of teacher-supported contexts, including play, "work times," outdoor explorations, and whole-group activities.
Develop handwriting skills, which are supported through a variety of writing tools and instruments, paper, graphic labels, and the visual alphabet as a child begins to distinguish between their inventive writing attempts on their journey toward conventional print.
Delve into social studies and inquiry topics that allow exploration of the social and emotional experiences of this age group.
Develop a sense of their unique identity in relation to their peers, celebrating the diversity of each child's lived experiences within diverse family cultures.
Why Choose Seedlings at Corlears?
We know how children learn best.
Our teachers honor this formative stage of early childhood by using an emergent curriculum — one that evolves over time and is influenced by each group's curiosity. After careful observation of the children's interests and development needs, teachers introduce new materials, re-design classroom spaces, and pave the way for further experimentation and inquiry.
Small class sizes, always.
Classes are formed with developmental readiness in mind, and children in the early childhood division are closely supervised throughout the day. Class sizes do not exceed 14 students, and all classrooms have 2–3 teachers present on a regular basis.
Supportive scheduling.
PreK at Corlears is a full-day program beginning at 8:30 a.m. end ending at 3:15 p.m.; before- and after-school programming available through Corlears Plus.

2023–24 Maximum Tuition for PreK
Instead of the traditional financial aid model, Corlears assesses financial information submitted through the Tuition Equity and Accessibility Model (TEAM) during the admissions process to determine the equitable tuition level for your student, which may be lower than the amount shown below.
For the PreK program, $56,160 is the maximum amount a family may be asked to pay for the 2023–24 year.
Connect with Admissions
Have questions? Our admissions team would be happy to help. Connect with the team anytime at
admissions@corlearsschool.org
, or click the button to subscribe for more information.